I recently carried out a little survey on facebook to see how many coramantic fans knew what ACEOs were, the results came back that about a third did not know what they were. I thought I would share a little ACEO info over here for anyone who does not know what ACEOs are or would like to know a bit more about them.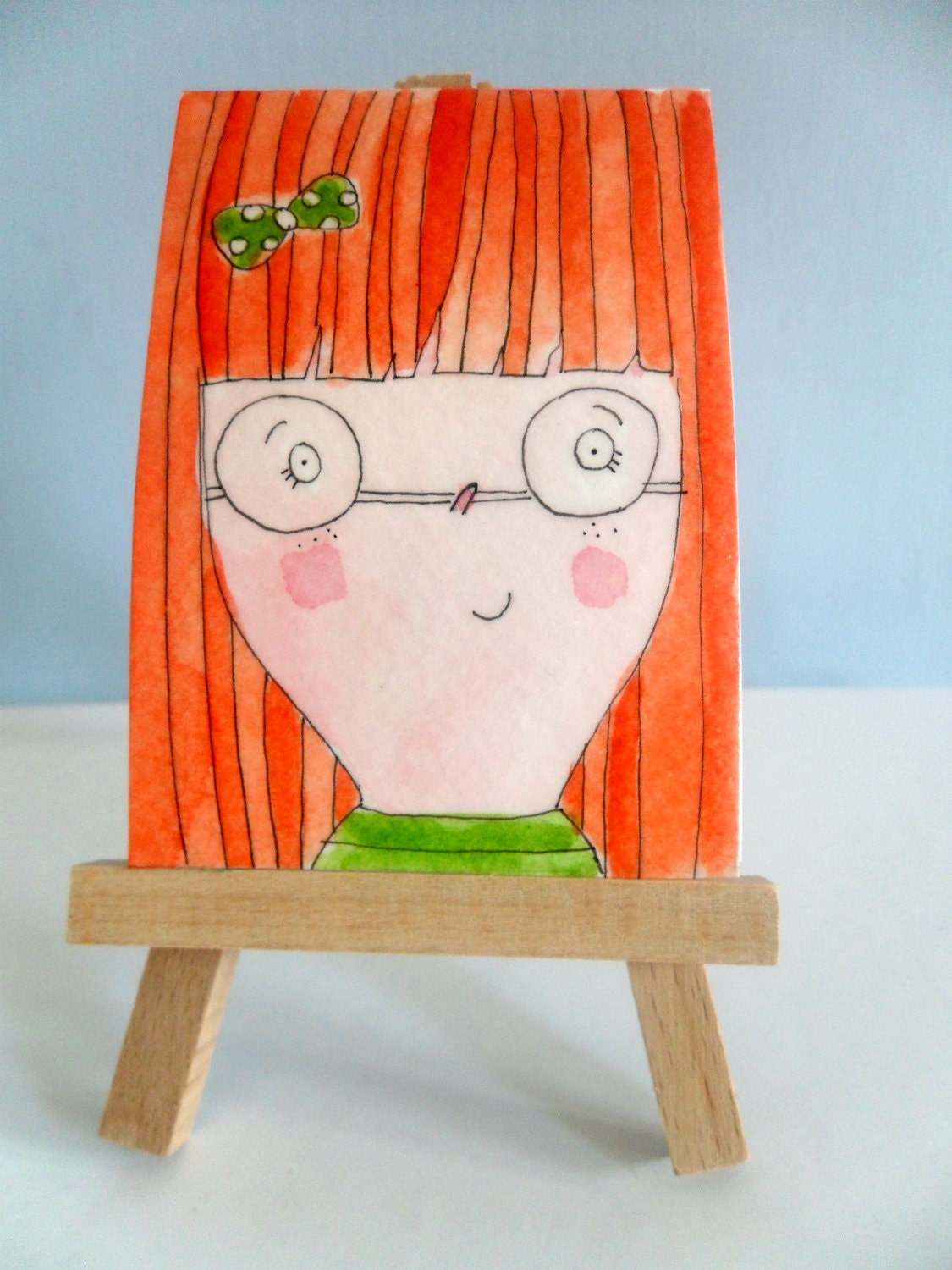 Do you remember as a kid having a sticker book, or trading cards where you would try to collect them all and build up a great assortment, it was fun finding the ones you needed and great swapping doubles with friends. ACEOs are a bit like this, only maybe more for grown ups (well I say that but anyone can collect). If you like art and have a favourite artist or two but really you don't want to be buying large pieces of art from them all the time then ACEOs are the solution. You can also buy albums and sleeves especially for them.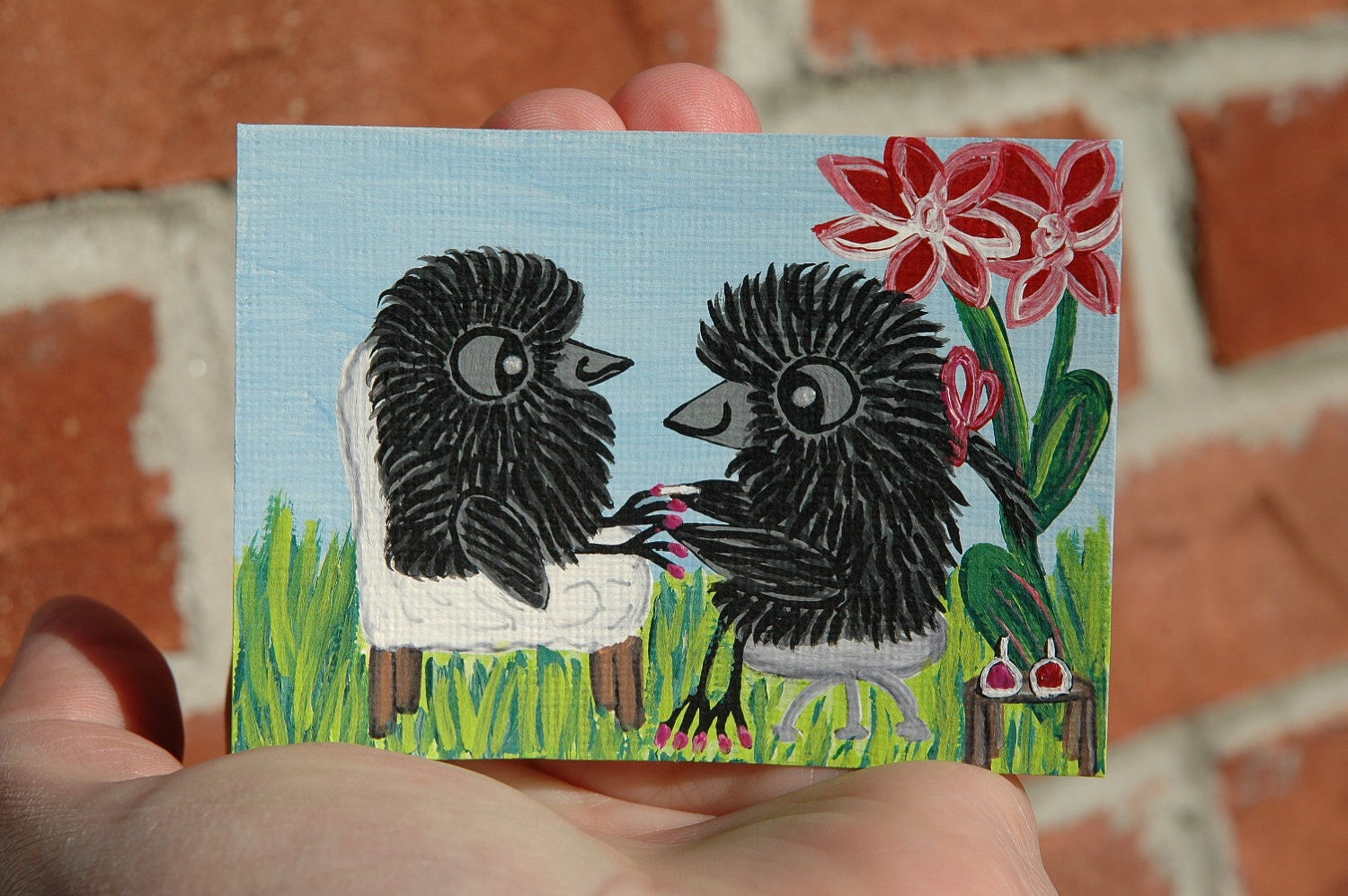 ACEOs have one main rule and that is that they must be 3.5 inches by 2.5 inches in size. I usually make mine from card with mixed media including gouache, pencil and ink but they can be made loads of different ways - collage, acrylic, watercolour etc. ACEOs can be original art or prints and when buying them it's important to check which one it is you are getting because prices can vary greatly. I like to only create originals personally as I feel collectors can build up their own unique collection.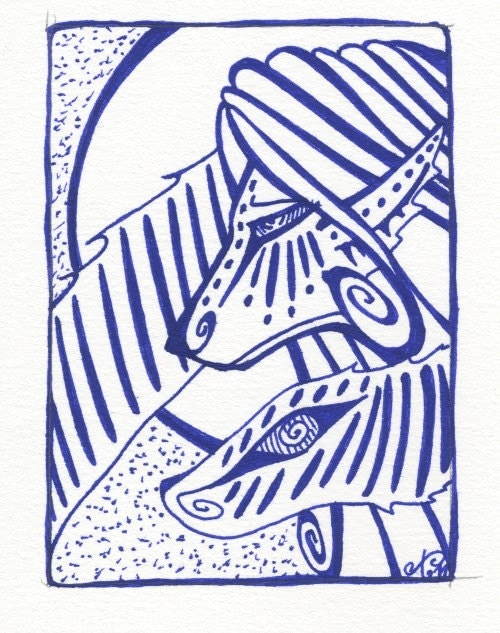 Etsy
is a great place to find ACEOs you will find all different, wonderful styles, all the ACEOs in his post are available on etsy. One warning with ACEOs though - they can be addictive!